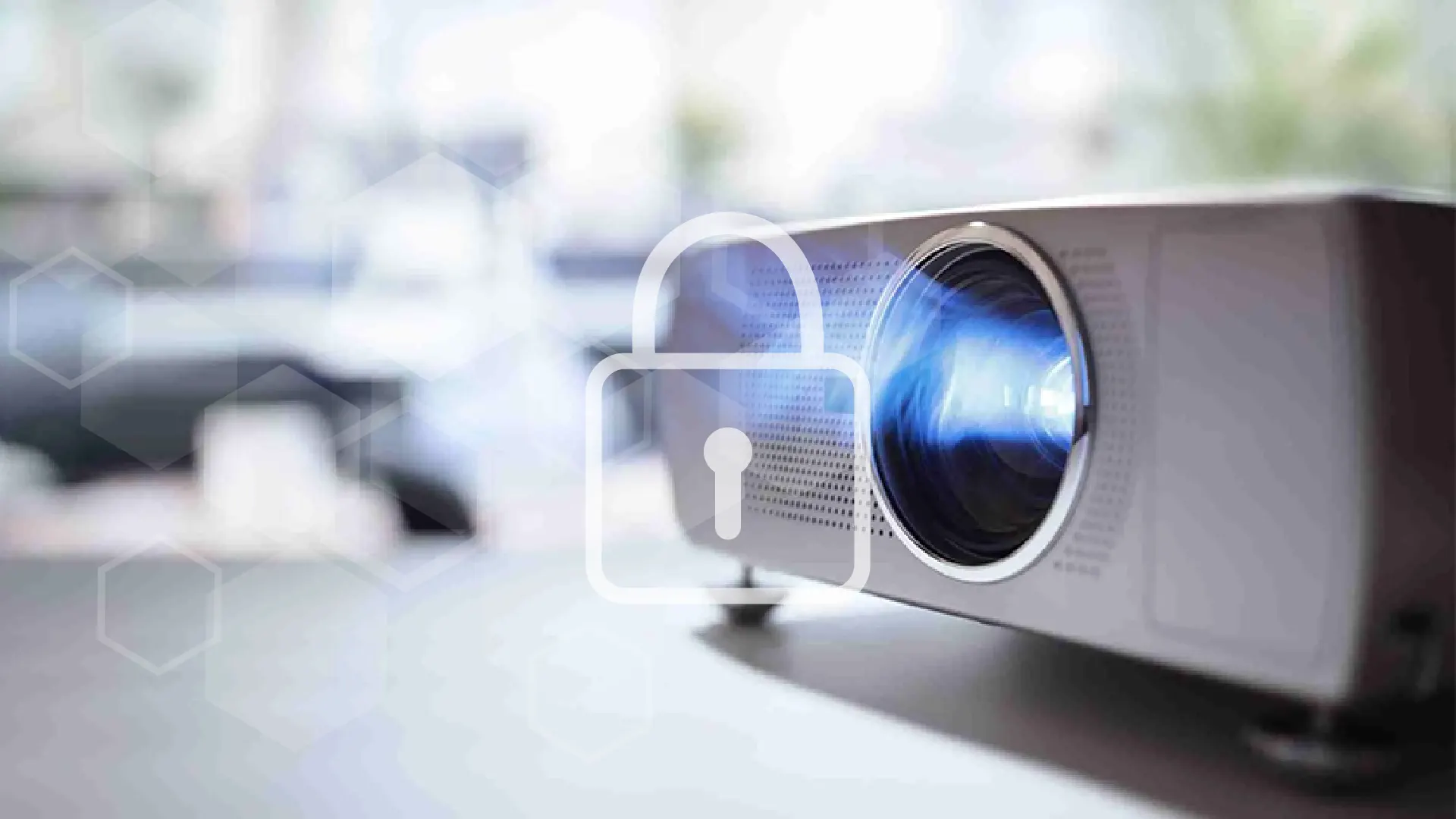 How to Share Our Training PowerPoints and Set Recommended Reminder Schedules
Learn how to share our slidedecks live and offline with optimal reminder schedules.
Microsoft Presenter Live is a great solution for presenting and sharing our presentation decks when you use OneDrive for your file hosting. When you buy any of our powerpoints, you can upload them to OneDrive and open them in the online version of PowerPoint. From here you can present live or share them with an individual or training group defined in Active Directory for example.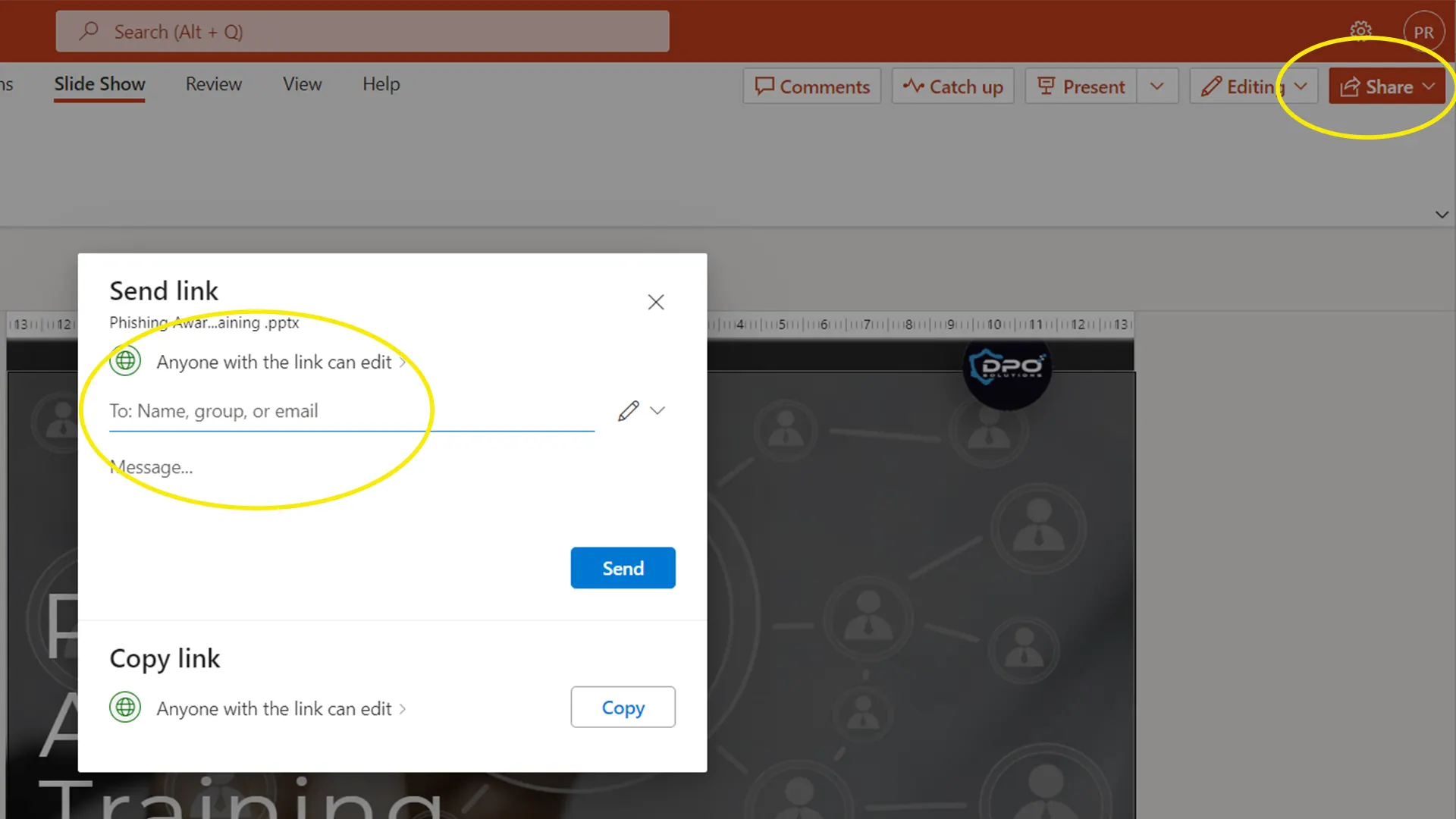 Screenshot of the Share Option when you open our presentation online.
Zoom is also a good option where you can present live or recorded sessions and send powerpoints directly to participants from storage locations like Box, Google Drive and One Drive.
Screenshot of the Share Option when you open our presentation online.
HTML versions of our training presentations offers the greatest flexibility for organizations as it allows maximum control over where the training is published and options for integration with existing LMS systems. However, Microsoft no longer supports direct conversion from pptx to HTML hence it requires tools and configuration to get it to work. This is a service we're happy to provide for our customers.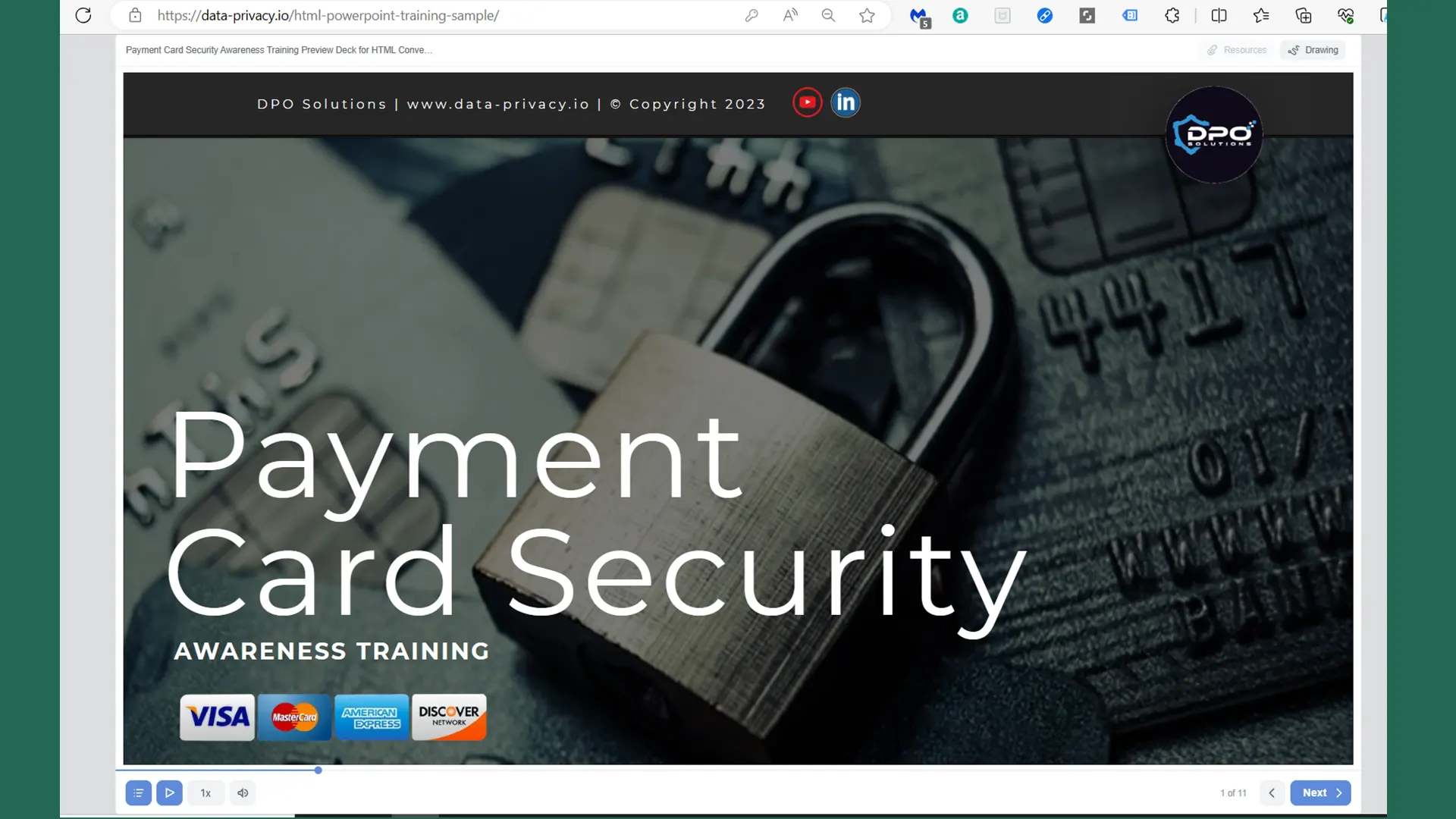 View a sample of what the web based training looks like.
And if you're ready to learn more about HTML versions of any of our training products contact us using the button below.
Statistically, only 30% of students can recall 70% of what they learned a week before. This means that staff need to be reminded of training content regularly to achieve optimal retention. Here are some tips to setup your training schedule properly.
Break up your training approach into training groups using your AD groups if appropriate.
Choose your method of delivery (email, network/cloud storage share, LMS platform, live presentation).
Turn on read receipt on emails sent out to email receipents.
Ensure that groups are set to a limit of 250 users or less depending on the size of your organization as it's easier to manage and track completion. It's useful to setup a test group for the initial rollout to identify and issues.
Create an online quiz or use one of ours to test user retention.
Send out training link to test group batch of users.
Monitor any issues encountered.
Rollout to remaining groups.
Repeat the training process above within 6 months of their completion date.