Article by Paul M Rogers – Founder Dapro Technologies – May 2020 
Article by Paul M Rogers
Founder Dapro Technologies – May 2020
Introduction
A few years ago I had the privilege of spending time promoting my Irish based regtech startup at Rocketspace in New York. Sitting on the 9th floor there was an invisible buzz yet steely focus on the task at hand and I couldn't help but feel the energy in the room as other entrepreneurs huddled and bustled into meeting rooms. Sadly, Rocketspace appears to have closed its operations earlier this year and the startup ecosystem in San Fran like the rest of the world has been plunged into cardiac arrhythmia. As entrepreneurship and New York are close to my heart, I wanted to investigate more about what's happening, whose most affected and most of all, signs of hope amidst all the uncertainty.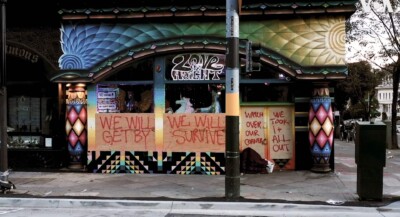 On a Good Day
Last year, New York was said to account for 13.5% of all startup deals, 82% of startup companies were hiring or planning too, 30 new unicorns were born and a quarter of Silicon Valley households had household incomes standing above $200,000. Business confidence was high by all accounts and access to VC funds was very high when Crunchbase reported that as of Dec. 9, Bay Area startups had attracted about $45.9 billion in new funding. Silicon valley on any day perhaps represents for many the American dream and the beacon of innovation since the time when Frederick Terman brought the practice of starting your own company onto the Standford campus, many decades ag
Black Swan Day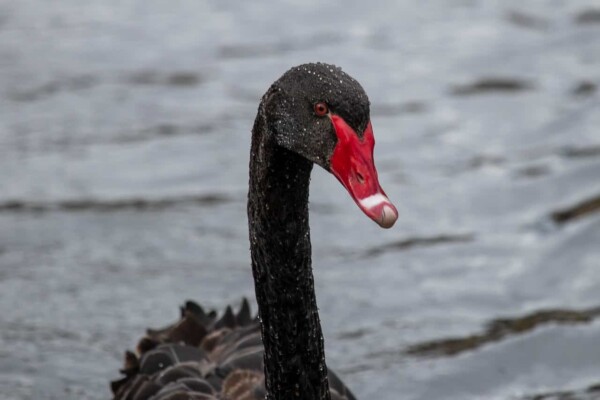 Fast forward to March 19th 2020, another day that will live on in infamy. The day, when Governor Newsome ordered a stay at home order for the state of California. Many have used different adjectives to describe the after effects on the streets including, apocalyptic, doomsday like etc. The one that caught my attention was when Sequoia Capital described the Coronavirus as the Black Swan of 2020, advising its portfolio of founders in a memo to question every assumption about their businesses in order to survive the corona virus threat. Black swans are often described as rare occurrences that can have a significant impact on global events such as the attacks on 9/11 and the great depression. To survive adverse events, Charles Darwin theorized an adaptability to change was needed most rather than any particular level of strength or intelligence. This adaptability translates to some new startup rules for survival, including lowering prices on products, renegotiation of fixed costs for things like leases and asking the government for assistance. Of course this adaptability has led calls from investors and others to "cut fast and deep" to allow employees to hit the job market before things get worse and to avoid multiple rounds of layoffs". By all accounts this is what we continue to see in an accelerating trend, layoffs.fyi which tracks tech layoffs, points to a number of 30,000 layoffs as of Apr 23rd, since the start of the Covid-19 outbreak. As the crisis drags on, there can be no doubt that the true impact will become apparent and that's without even talking about threats to food security, vulnerable members of society and mortality from the disease itself.
Bright Spots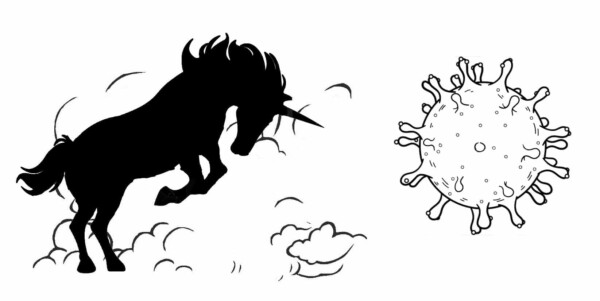 Every cloud has a silver lining as they say and there is silver in these challenging times at least in the technology world. Last week regtech investments were seeing some big funding announcements, not least of which Stripe, with a $600m Series G round, one of the biggest ever seen. This announcement was followed by some very other respectable $100m rounds for two biometrics-powered RegTech ventures – Onfido and BioCatch. The list goes on to an estimated 23 rounds of note. Of course many companies such as Amazon, Google and Facebook have huge cash reserves and have actually seen increased demand for services. Other winners from this crisis include video conferencing solution providers like Zoom and AI technology providers like Automation Anywhere, a San Jose-based leader in AI technology. If anything, this period will see a change in work patterns that may have positive outcomes for employers and the workforce in the long run.
A Message of Hope
As Travis Kalanick, founder of Uber once said, "Ultimately, progress and innovation win" and as my Father said on many challenging occasions in my life, "This too will pass". This "Black Swan" event could very well be the worst thing since the Great Depression, but unlike 1920's America, governments globally have learned to cope through fiscal stimulus policies, available technology to allow remote working, AI powered vaccine development and of course mental health treatment options. With the level of innovation in health and technology from this pandemic, the world just maybe a safer place when this is all over and know that we might just be a little be stronger too.
---
---