The tri-fold .pdf handout is a useful handout designed to remind employees of data privacy risks. Many CSO's distribute them at employees workspaces as a way of reinforcing training objectives of the PowerPoint presentation.
They can be printed out directly or sent to your graphics dept or local print-shop for higher quality production.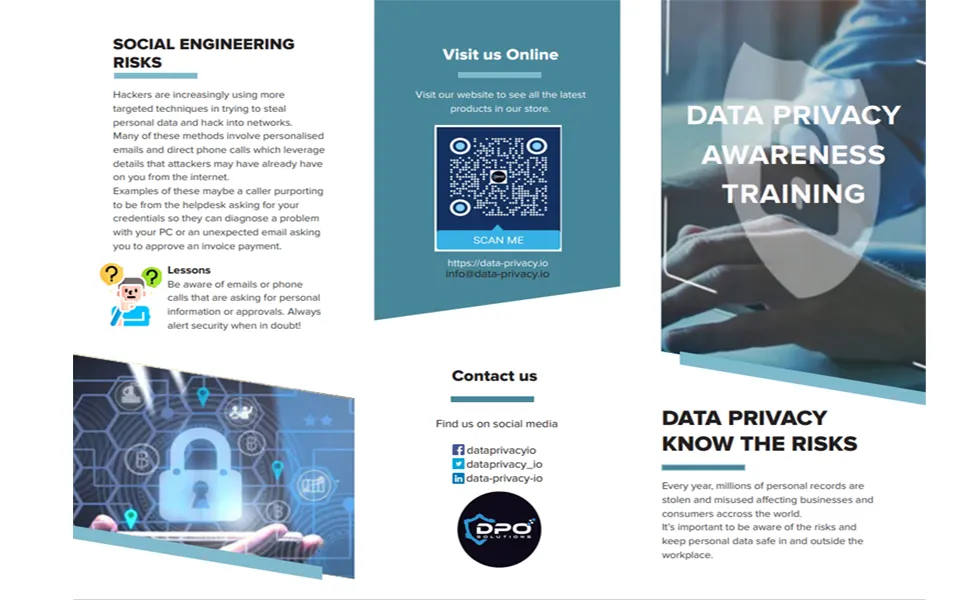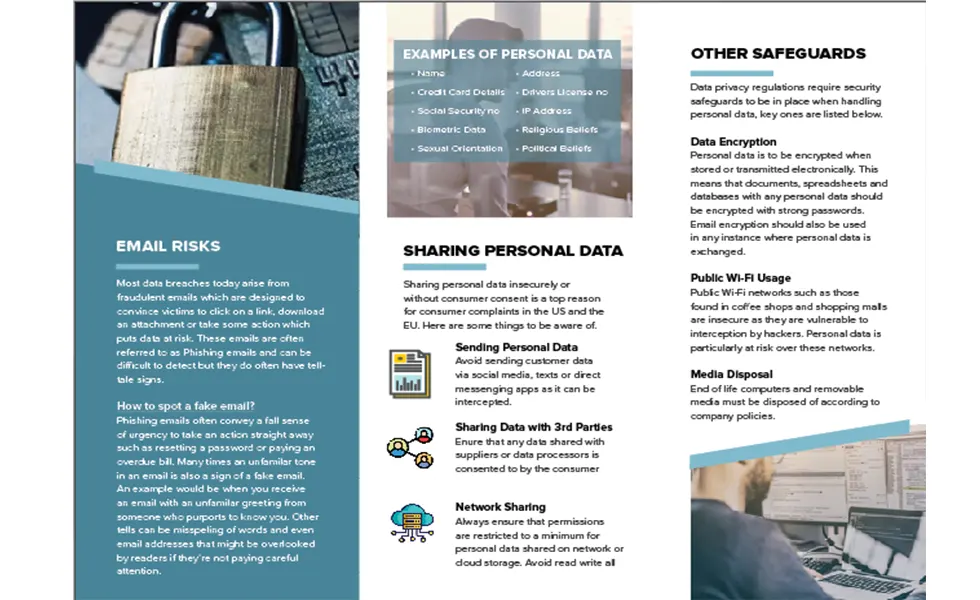 What about Customization?
If you would like custom branding or content on this brochure contact us at [email protected]
If you'd like to buy the source Adobe InDesign file, it's available for $105. Contact us at the email above and we'll send you the link.
Paul
2022-12-03T08:03:25-08:00